Village of Richmond Groundwater Characterization Study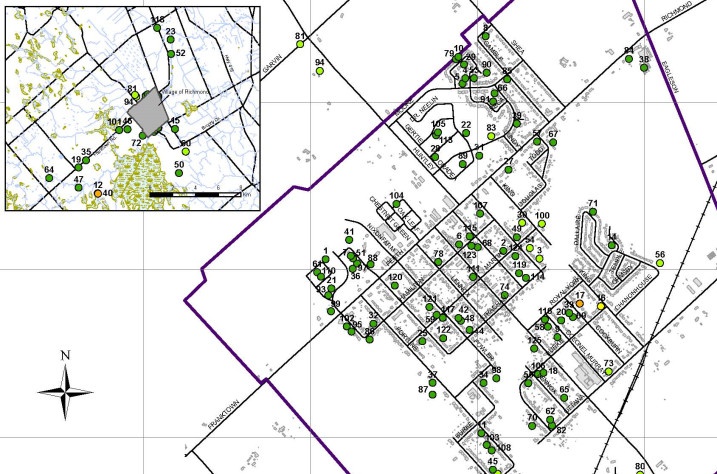 Location: Richmond, Ontario
Client: City of Ottawa
Status: Completed in 2010
Services: Project Management
Hydrogeology
Geographic Information Systems (GIS)
Field Coordination and Sampling
Data Management
Located approximately 25km southwest from Ottawa's downtown core, the Village of Richmond is a community of more than 4,400 residents. The community is comprised of low-density residential units and a small village core made up primarily of commercial and mixed institutional uses. The majority of residents and businesses within Richmond Village rely on private wells for their supply of potable water.
The Village of Richmond Groundwater Characterization Study was completed in keeping with the City of Ottawa's ongoing groundwater management strategy for rural communities within its geographic boundaries. The study documented the general quality of the groundwater drawn by domestic wells in the Village of Richmond. Jp2g collected more than 120 groundwater samples from residential wells, which were coupled with qualitative data collection from the well owners. Jp2g then synthesized and analyzed the chemical and qualitative data to prepare a final groundwater characterization report.
Deliverables included a groundwater characterization study website brief and final report, as well as a summary presentation.