St. Paul High School Renovations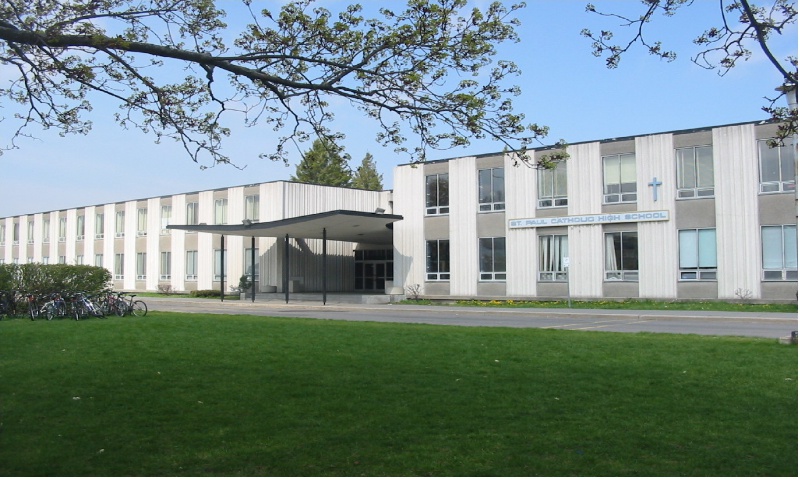 Location: Ottawa, Ontario
Status: Completed in 2009
Value: $2.8M (Mechanical & Electrical construction cost)
Floor Area: 170,000ft2
Jp2g provided mechanical and electrical investigation, design, and construction contract administration services for an existing 1960 vintage 170,000ft2 secondary school.
The retrofit work included the replacement of the building air handling units and associated control system. The air handling systems served classroom areas as well as two gymnasiums, a lecture hall, cafeteria, science and technology labs, and a 750-seat auditorium.
Jp2g prepared an initial preparation of a report on the existing HVAC and controls systems. The report substantiated the proposed retrofit on the basis of energy savings, reduced maintenance costs, and ease of systems monitoring and control functions. Mechanical and electrical drawings and specifications were then prepared and issued for tender and construction.
Mechanical work comprised replacement of eight existing air handling units and the 20-year-old building DDC control system. Structural engineering work was also required for special features of the air handling unit installations.
Electrical scope included power requirements for the new air handling equipment and replacement and consolidation of all loose motor controls into new motor control centres.
To minimize interuptions during the school year, the project was implemented over a four-year period. Air handling equipment was replaced over the summer downtime months only. Construction work was carried out using a phased approach with a separate tender for the control system replacement and two separate tenders for the air handling unit replacements.