St. Francis of Assisi Elementary School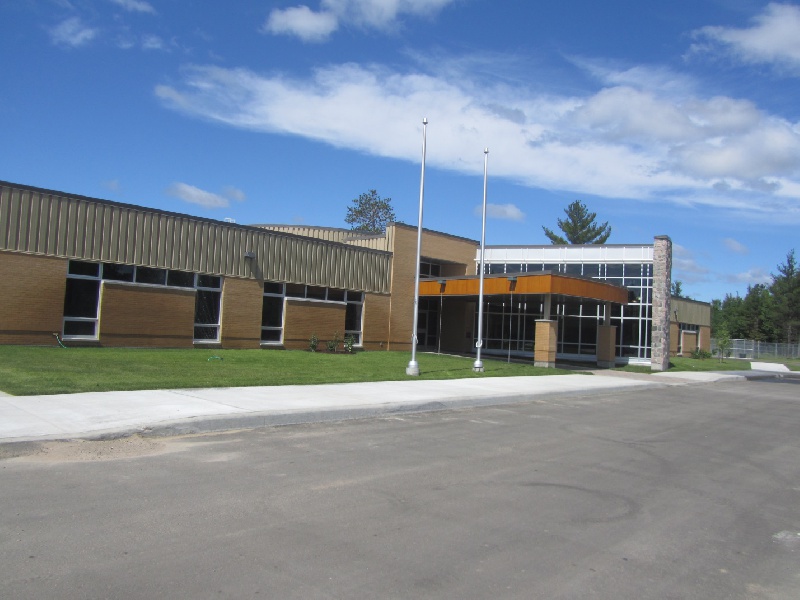 Location: Petawawa, Ontario
Status: Completed in 2013
Value: $6.4M (Phase I); $718,000 (Phase II)
Floor Area: 26,000ft2
Jp2g provided civil, mechanical, and electrical design and construction contract administration services for a new 26,000ft2 single-storey elementary school.
The school design contained sustainable design features using LEED design principles. Energy use targets were set to be significantly lower in comparison to the Model National Energy Code for Buildings (MNECB).
In phase I, Jp2g submitted the site plan application and designed ultra-high-efficiency ventilation, radiant floor heating, and solar hot water heating systems. Electrical design included electrical power distribution system layout, interior and exterior lighting, emergency lighting, and fire alarm systems. Jp2g also designed telephone, Community Antenna Television (CATV) services, public address system, data, and voice communication system requirements.
For phase II, Jp2g designed a daycare addition following the same design guidelines as for the main part of the school. During both phases, Jp2g's responsibilities include the production of tender documents, assistance during the tender phase and construction administration.