Arnprior Downtown Infrastructure Revitalization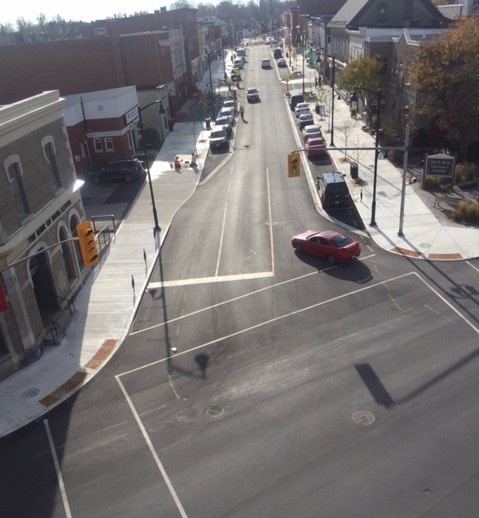 Arnprior Downtown Infrastructure Revitalization.pdf
Arnprior, Ontario
One of the largest underground infrastructure and road reconstruction projects undertaken by the Town of Arnprior
Client:
Town of Arnprior
Status:
2014 - Ongoing
Services:

Civil Engineering

Electrical Engineering

Landscaping (Lashley + Associates Corp.)

Traffic Signal Design (Partham Engineering Ltd.)

Geotechnical Engineering (Houle Chevrier Engineering Ltd.)

Value:
$10M (estimated)
Jp2g was retained by the Town of Arnprior to undertake the design and contract administration for the complete reconstruction of three streets within the downtown core (Elgin Street, John Street, and McGonigal Street).
This phased project was part of an overall revitalization and beautification project. The primary focus of the servicing scope of work was the separation of the existing combined sewer system with new storm and sanitary sewers. The other main focus of the project was the beautification of the downtown core with both hard and soft landscaping features.
Since the project was located in Arnprior's business sector, it was important to keep the local businesses apprised of the construction timetable and activities.
As of winter 2017, this is the largest underground infrastructure and road reconstruction project that the Town of Arnprior has ever undertaken.